In addition to physical exercise, sports provide a chance to form friendships and develop character traits like teamwork and determination. It's not surprising that many parents want their kids to be able to play sports, but for homeschoolers accessing these opportunities, it can be more difficult.
A homeschooled student's ability to participate in public school sports programs depends on their state of residence and, in some cases, on their specific school district. In many places, there are means available for homeschoolers to get involved, but the details vary.
So, how and when can homeschoolers play on public schools' sports teams? Let's find out below.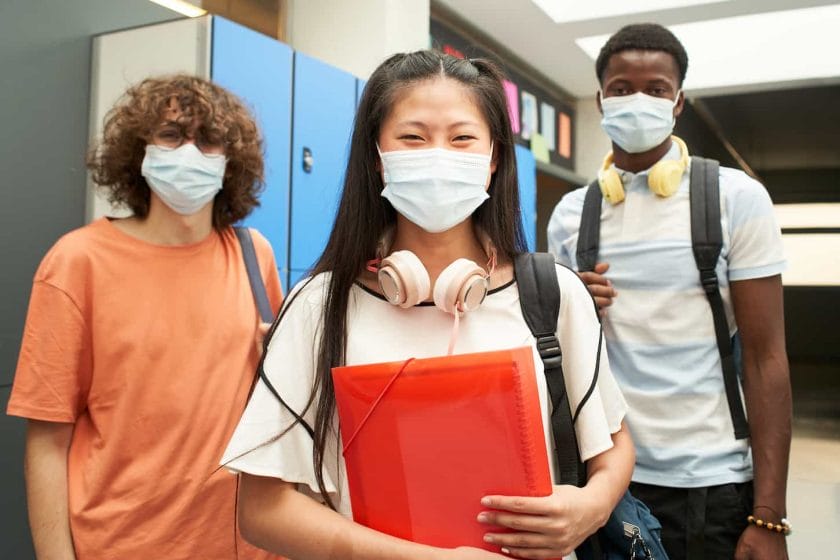 List of States Where Homeschooled Kids Can Play Public School Sports
Nearly half of the U.S. states have blanket policies granting homeschoolers access to public school programs, including sports teams. All other states leave this to the discretion of school districts, some with specific parameters in place.
These are the states with current legislation dictating that homeschooled students must be allowed to participate in public school sports:
Alabama
Arizona
Colorado
Florida
Massachusetts
Minnesota
Nevada
New Hampshire
New Mexico
North Dakota
Ohio
Oregon
Pennsylvania
Rhode Island
South Carolina
Utah
Vermont
Washington
Wisconsin
Wyoming
In all other states, laws require approval from the school district or enrollment in the school for a student to join the sports team.
While some of these policies may sound discouraging, parents can always communicate and work together with a school district to find creative solutions for their students.
For example, Idaho is on the list of schools that require a student to be enrolled in the school to participate in sports programs.
I know a student who participated in swimming and water polo at a public high school in Idaho while homeschooling and even became captain of the water polo team.
How Do Homeschooled Kids Do Public School Sports?
Every state, and to some extent, every school district, will look slightly different. While there is no single path to getting involved in public school athletics, the basic steps are doing research and opening communication.
The first part of the process is determining state policy regarding homeschool participation in sports. Families living in one of the states listed above will be easy to proceed, as they are guaranteed access.
For residents of states not on the list, the next step is finding out what requirements their state has for homeschooled athletes. Some states ask that students pass standardized tests, while others require part-time public school enrollment.
In other states and places, there are laws barring homeschoolers from playing on public school teams.
In addition to researching state laws, it's also important to research your school district's rules and policies. You may be able to find that information online. Otherwise, you will need to contact the local school district and find out about their policies.
Even in states with strict regulations, it may be possible for families to work with their school district to make an exception for their students. Communication, flexibility, and persistence are key.
Can homeschooled kids do other sports?
In some cases, public school sports teams are unavailable or, for various reasons, not the best option for homeschooled students. Fortunately, there are many other avenues for homeschoolers to participate in sports, including public, recreational, and private sports teams.
My friends' kids do club sports combined with their homeschooling. It's been a win-win for their family.
Why pursue alternatives to public school sports?
Perhaps the school isn't conveniently accessible from a family's home. The timing of practices may conflict with other activities. The cost of equipment, transportation, and other necessities for participation may also come into play.
Whether or not to do public school sports comes down to practicality.
There are also deeper issues related to homeschoolers playing for a public school. While in some cases, such an arrangement works well for all parties and the students form great friendships, there is potential for bullying and social exclusion.
Depending on the public school's culture, the other students on the team may not be the kind of influence a parent wants on their child.
What alternatives are there to public school sports?
Alternatives to public school sports include rec leagues, youth leagues, private clubs, club teams, after-school sports programs, and other sports-related leagues. Check with the city's rec program as a starting point, then look at other local city's league offerings and go from there.
Whether parents decide against public school sports for pragmatic reasons, social concerns, or legal impossibility, many options are available for those who still want their kids involved with athletics.
Many cities have community youth sports teams that are open to all newcomers. Little league baseball is a classic example, but other sports have similar opportunities.
While these teams are available to the public, they have limited spots. This can make them inaccessible for kids who are not exceptional athletes, and it also means they are affected by some of the same issues as public school teams.
Many areas also have sports organizations specifically for homeschooled students, which may be a better fit for some families.
Private schools can be another option for homeschoolers. Often, public schools have more students who want to play than spots available on the team, which is one reason they may hesitate to accept homeschoolers.
Pro tip: if your desired sports team has tryouts and/or cuts for teams, make sure you know when tryouts are! That way, you can work with the team to get your homeschooled student a proper go at trying out for the team!
On the other hand, small private schools often struggle to find enough members for their sports teams and welcome the addition of homeschoolers (source).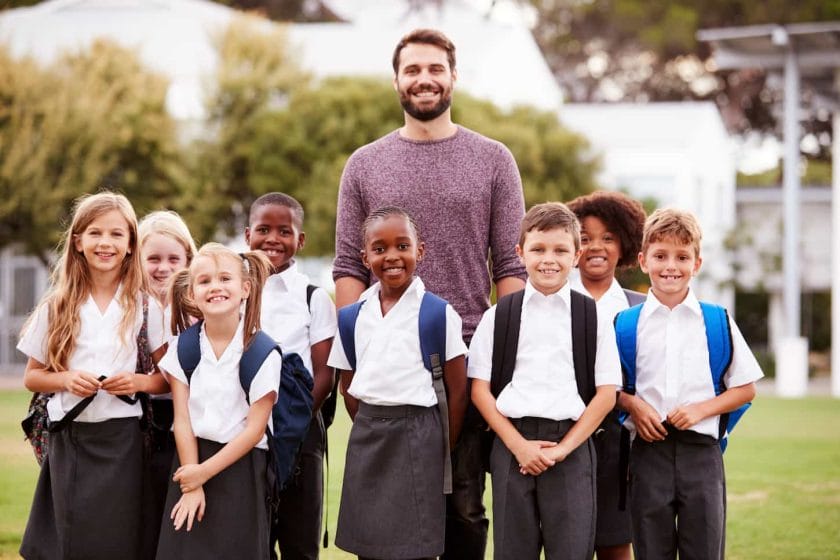 Is Homeschooling Good for Athletes?
While sports and homeschooling may seem unusual, they are good for children. There are many ways in which homeschool life is uniquely suited to help student-athletes thrive and pursue their interest in sports.
What are the disadvantages of homeschooling for athletes?
While homeschooling can be a good fit for students involved with sports, there are also disadvantages at times. Athletes who are serious in their pursuit, especially if they aspire to play professionally, will have to weigh the pros and cons of homeschooling versus other school options.
Since access to public school sports is not guaranteed for homeschoolers in every state, homeschooled athletes may have difficulty accessing the equipment, coaching, and other resources available through public schools.
If our children cannot play on a school team in high school, they may be disadvantaged in pursuing athletics in college and beyond.
What are the advantages of homeschooling for athletes?
Homeschoolers can work out and attend sports practice without worrying about squeezing these activities into a busy class schedule. They also have the ability to take their school with them if they travel to attend games or sports camps.
The flexible schedule allowed by homeschooling is a great asset for students involved with athletics. Having that flexibility in schooling can be one way they can keep up with both athletics and the scholastic aspects of school.
In addition, homeschooled students with a particular passion for sports can even use a curriculum tailored to this interest if they so desire.
This could include learning about sports history, studying the physics involved in the sport of their choice, or focusing on kinesiology and sports-related anatomy and physiology.
Key Takeaways and Next Steps
Getting involved in sports may not be quite as simple for homeschool students as for those in private or public schools, but there are certainly many opportunities available. There are a few courses of action for homeschooling parents who want to put their kids in sports.
Look into state and district requirements to see if public school sports are a feasible option. Contact the local public school for more information. Check with private schools in the area.
Research community sports teams and homeschool organizations, and consider ways to adjust your schedule and curriculum to support your student's interest in sports.
We hope this article has been helpful to parents who are considering sports for their homeschooled children. We also have more to read on the subject of homeschooling. Check out these articles:
Resources
Learning from your own experience is important, but learning from others is also smart. These are the sources used in this article and our research to be more informed as homeschoolers.
Can Homeschooled Students Play Sports? Get the Answer and More! (n.d.). DoNotPay. Retrieved October 14, 2022, from https://donotpay.com/learn/can-homeschooled-students-play-sports/.
Chen, Grace. "Can Homeschoolers Be Team Players for Public Schools?" Public School Review, 12 Feb. 2022, www.publicschoolreview.com/blog/can-homeschoolers-be-team-players-for-public-schools.
Julia, Educator Homeschool Mom. "Can Homeschool Students Play Sports? | Homeschool Myths." Homeschool Myths | Homeschooling Facts and Information, 5 Mar. 2020, homeschoolmyths.com/can-homeschool-students-play-sports.
"I Can't Homeschool Because: I Want My Kids to Play Sports." Sidetracked Sarah, 12 Mar. 2013, www.sidetrackedsarah.com/i-cant-homeschool-because-i-want-my-children-to-play-sports.
Klicka, Chris. "Can Homeschoolers Participate in Public School Programs?" Homeschool World, www.home-school.com/Articles/can-homeschoolers-participate-in-public-school-programs.php. Accessed 14 Oct. 2022.