Homeschooling is challenging and rewarding, and one of the main difficulties parents face is keeping children engaged and motivated. One way to make it interesting is by introducing Fun Friday into their routine.
There are many Fun Friday activities to choose from, including indoor ones such as cooking and baking, arts and crafts, or watching movies and documentaries. Parents and their children can go on field trips to museums or historical places of interest or spend time in nature.
Kids learn more when they have fun, and incorporating enjoyable activities into their schedules is crucial. If you want to know more about rewarding ways to end the school week, look at the fun Friday ideas list below.
How Can I Make Homeschooling More Fun?
The best way to make homeschooling more enjoyable is by making it engaging and interactive. Instead of studying from books the whole time, use different methods to teach children.
Parents must have a positive mindset if they want their homeschooling experience to be more fun. Kids will know if we are stressed and will pick up on the tension. Take a relaxed approach to homeschool – don't be a perfectionist or set unrealistic expectations.
Take plenty of breaks throughout the day, allow for spontaneity, and don't be afraid to break the routine. Homeschool isn't the same as a traditional school, which focuses on academic learning.
With homeschooling, we have more flexibility with our curriculums and teaching methods. Education doesn't have to come from books – children can learn in many ways and will learn more when they have fun.
How Can We Incorporate Fun into Homeschooling?
There are many ways to incorporate fun into homeschooling, such as playing educational games and watching documentaries. Parents should allow many breaks throughout the day and reward children for their hard work.
Children are full of energy, and we can relieve boredom by doing physical activities sporadically throughout the day, such as dancing, stretching, or going for walks.
Let children guide their learning and allow them to make plans for the day – this will teach them organizational and time management skills.
Get feedback from students to discover what they enjoy and let them pursue their interests and passions. Allow time for art, creativity, and recreational activities such as sports and games. One of the best ways to incorporate fun into homeschooling is to introduce Fun Friday into the schedule.
What is Fun Friday?
Fun Friday, or Flex Friday, is a fantastic way to break the homeschool routine and try different learning experiences. Parents and their children can have Fun Friday weekly, fortnightly, or monthly.
Fun Friday is a fantastic way to end the homeschool week on a good note with rewarding activities. It's primarily about fun and an opportunity to learn and bond as a family. It's a fantastic way to reward kids for their hard work and allows them to explore their interests.
What is there to do on Fun Friday in school?
There is an endless list of things to do on Fun Friday in school. Children can practice arts and crafts, go for days out, or participate in cooking and baking projects. They can also spend Fun Friday developing social skills or doing outdoor activities.
Here's a glance at the things children can do on Fun Friday in school:
Arts and Crafts – Painting, paper mache, and creating seasonal ornaments and cards.
Outdoor Activities – Sports, going on a nature trail, or making an assault course.
Cooking and Baking Projects – Making savory meals, like pizza, or sweet goodies like cakes and cookies.
Socializing Ideas – Visit family, volunteer, or spend Fun Friday with other homeschoolers.
Days Out – A field or camping trip.
How do I keep my homeschooled child entertained?
Different teaching methods and mediums are the best way to keep homeschooled kids entertained. Do not be afraid to incorporate games, podcasts, and youtube videos into learning.
Ensure a schedule – so a child is never without work. Set goals to motivate children and reward their achievements, and if you notice a child is getting bored, change the activity.
18 Different Homeschooling (or Fun Friday) Activities to Try
There are many Fun Friday activities to choose from, and they can be active ones, such as sports and games, or creative ones, like arts and crafts. Parents can also choose interactive learning activities like nature walks or museum visits.
Thinking of new activities to keep kids entertained can be daunting, so look at the list below to discover 18 fun Friday activities to try.
Arts and Crafts
Arts and crafts are a fantastic way for children to explore their creativity and learn about self-expression. Most kids love being creative, and it is a fantastic way to boost their concentration and learn about patience.
Activity #1 – Freestyle Art
Freestyle art is when we provide children with various art materials and let them choose what they want to work with.
Give them the choice of painting, drawing, coloring, and using arts and crafts materials, and let their imagination run wild. If a child has a favorite medium, we can let them watch youtube video lessons to learn more about it.
Activity #2 – Seasonal Ornaments and Greetings Cards
Making seasonal ornaments and greeting cards is a fantastic way to get into a seasonal spirit. Children can make painted eggs in the spring, Christmas decorations in winter, or items related to whatever holidays we celebrate. We can send cards to family and use the ornaments at home or as gifts.
Activity #3 – Painting and Drawing
There are many ways for kids to create with painting and drawing. Painting activities include finger or blow painting, making stamps from potatoes, or decorating rocks. They can experiment with different paints and incorporate glue and fabric to give it texture.
Drawing exercises include tracing and doodling or exquisite corpse drawing when they create creatures from different heads, torsos, and legs. They can create an optical illusion, do an observational or blind drawing, hand drawing, or do rainbow scratching.
Activity #4 – Paper Mache
Papier mache is a favorite among children of all ages because it's fun and messy, and they can use it to create a range of artworks and sculptures.
We usually find all the materials needed for paper mache, flour, water, and paper, in our cupboards. A classic exercise is to cover a balloon and make masks, which children can decorate afterward.
Outdoor Activities
Outdoor activities are fun and educational and are a fantastic way to keep fit and learn about geography, the environment, nature, and wildlife. Being in nature is the best way to relieve stress and get a change of scenery.
Activity #5 – Play Outdoor Sports and Games
Outdoor sports and games are the perfect way to spend an active Fun Friday. Children can play lawn games such as Skittles or croquet or outdoor sports such as hiking, kayaking, cycling, or climbing.
In the summertime, kids will love a water fight with balloons and water squirters in the garden. Parents can also organize a scavenger hunt to keep kids actively entertained and to develop their mental agility.
Activity #6 – Go Hike on a Nature Trail
Going on a nature trail is a fantastic way for the family to unwind and teach kids about biology and the natural world. Children are full of curiosity and love exploring their environment.
Create a list of things, such as insects, plants, fungi, trees, birds, or water features, before going hiking and encourage children to find them and tick them off as they go along. Let kids get dirty, allow them to take the lead, and encourage them to gather specimens to study at home.
Activity #7 – Make an Obstacle Course
Making an obstacle course is a fantastic way for kids to keep fit, get creative, and develop problem-solving skills.
We can use anything around the house or garden to make a course, such as cones, plant pots, blankets, tires, wooden pallets, cushions, and furniture. We can also incorporate balls, balloons, hoops, toys, and skipping ropes.
Set extra challenges such as timing them or getting them to do it carrying a water balloon.
Activity #8 – Teach Kids Survival and Bushcraft Skills
Teaching kids basic survival and bushcraft skills is an invaluable way to spend Fun Friday. Children will enjoy being outdoors, and it's a fantastic way to develop crucial life skills such as foraging and identifying medicinal and edible plants.
Kids love building dens or shelters or going on a treasure hunt with a map and compass. We can teach them about fire building and safety, how to purify water, and basic first aid. If children are seven or older, we can also teach them how to use a kid's bushcraft knife.
Cooking and Baking Projects
Most kids love getting messy in the kitchen, and baking and cooking are rewarding because they can eat the goodies. It also teaches kids about weight, measurements, scientific reactions, and nutrition.
Activity #9 – Make Ice Cream and Popsicles
Making ice cream and popsicles is a fantastic way to entertain kids during the summer. Popsicles are easy to make with as few as two ingredients, and we don't need a machine to make ice cream – we can make it in a ziplock bag.
Add fresh fruit, such as berries and bananas, to recipes to create healthy frozen treats.
Activity #10 – Bake Cookies, Cakes, and Candies
Cookies, cakes, and candies are probably the most appealing things for kids to make in the kitchen. It's good to introduce them to the kitchen with simple cookie recipes and then work their way up to candies and cakes.
If kids want to get creative, they can try making gingerbread houses. They can also make seasonal holiday or birthday cakes or delicious candies, and chocolates as gifts to give to friends and family.
Activity #11 – Create Savory Meals
Creating savory meals in the kitchen is just as rewarding as making sweet ones. Kids will love baking pies and making their own pizzas. Making savory food is a terrific way to teach kids about nutrition and introduce them to food from around the world.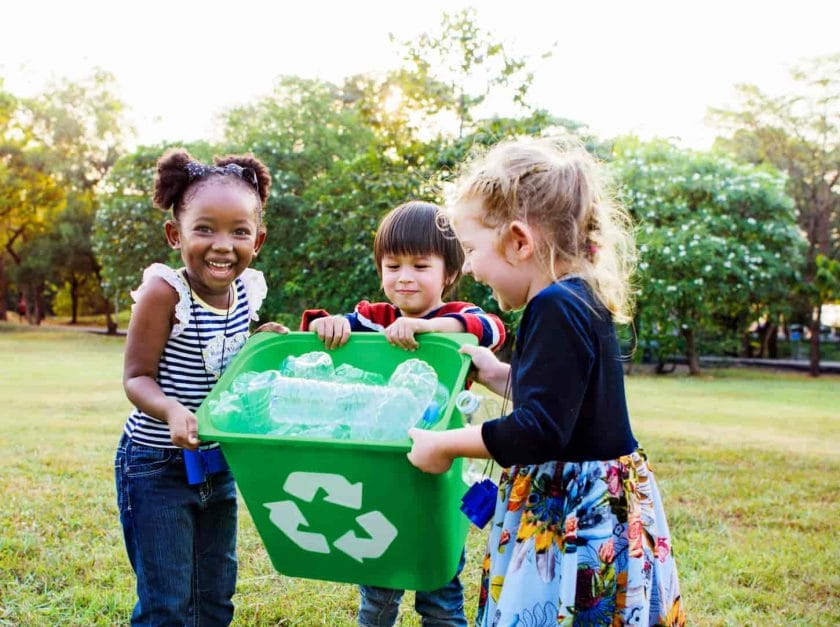 Ideas for Socializing with Others (Homeschoolers, etc.)
Homeschooled children do not get the same socialization opportunities as children in regular school. As a parent or caregivers, we must ensure our kids socialize, and Fun Friday is the perfect way to do this.
Activity #12 – Visit Family Members
Children benefit from strong family ties – visiting family members on Fun Friday is the perfect way to develop bonds. Kids will love playing with cousins, getting to know aunts and uncles, and hearing stories from grandparents.
Activity #13 – Join Groups and Classes
One of the best ways to socialize homeschooled kids is by enrolling them in groups or classes. It's good for kids to have hobbies and interests – they will learn new skills and make friends if they join a class or group.
Find out what interests your children to help them choose a class. Are they sporty and adventurous – or do they prefer theater, dance, and music? We can also enroll kids in Scouts 4H or Stem and find many classes and activities at the local library.
Activity #14 – Find Volunteer Placements
Volunteering is a terrific way for kids to connect with their community and develop crucial life skills. Parents will find many volunteer projects in the local area, including in animal shelters, hospitals, zoos, with senior citizens, or at community events.
Volunteering is rewarding and allows homeschooled kids to mix with a range of different people. It also gives them an insight into the workplace and teaches them about responsibility.
Activity #15 – Spend Fun Friday with Other Homeschoolers
These days, many families homeschool and a great way to spend Fun Friday is with other homeschoolers. If parents don't know anyone in their area, there are many online forums, such as the National Homeschool Association Network, where they can connect with families.
Try and arrange Fun Friday activities with other families – set up park dates or organize field trips together. It will double the enjoyment of Fun Friday and help children socialize when you share it with other homeschoolers.
Days Out
Going on a day out and changing the scenery is one of the best ways to spend Fun Friday. Having an adventure breaks the routine and can be incredibly educational.
Activity #16 – Go on a Camping Trip
Going on a camping trip takes a bit more effort than other Fun Friday ideas, but it's a fantastic way to bond, and for kids, it will feel like a huge adventure. They will have fond memories of roasting marshmallows over an open fire.
Camping is educational – we can incorporate nature trails and bushcraft skills into the trip. We can also enjoy stargazing with our kids and teach them about the different constellations.
Activity #17 – Visit a Water Park or Adventure Playground
If we want to guarantee our kids will enjoy Fun Friday, we can take them to an adventure playground, water park, or theme park. Kids will burn lots of energy, have heaps of fun, and have plenty of opportunities to socialize at a theme park.
Activity #18 – Go on a Field Trip
We can take our kids on a field trip if we want a perfect balance between fun and education. They will enjoy being out and about and exploring museums or historical places of interest.
Kids can learn about biology in zoos and aquariums or learn acting and literature if they visit a theater. We could also go on a fun road or boat trip to explore different terrains such as the mountains, sea, or forest.
Our kids love Friday Field Trip days – so much so that they'd really rather keep doing them even on weeks when we don't have them planned.
Tips for Planning a Successful Fun Friday Activity
If parents want to create a successful Fun Friday, the primary focus should be having fun, so they should choose an activity the whole family will enjoy. Get feedback from the kids and see what they would like to do.
We must plan for Fun Friday – so the day runs smoothly and stress-free. Make sure to have all the materials needed for the activity, and don't leave everything till the last minute.
If you're going to a park requiring paid tickets, consider getting them beforehand. Many places offer online discounts or homeschool rates, so knowing that beforehand is good.
Best Products for Fun Friday
Ready to make your Fun Fridays the best possible? Ensure you have the best gear to make the day easier, better, and more memorable.
Art gear to keep on hand for Fun Fridays
Sports gear to keep on hand for Flex Fridays
If you and your kids love croquet, you will love this premium handcrafted set! If you aren't sure if croquet is your thing yet, see if your local Costco has a starter set so you can give it a whirl without spending a ton of money just yet.
There are a ton of fun lawn games like this one.
Baking Ideas
We've got an aspiring chef, and we got him a starter baking set like this. He loves having his gear to bake cookies and goodies and to help with meals.
Popsicles are a must-have for all ages, parents included! Skip the cheap sets and get one that'll last like this.
If you'd like to try teaching your child survival skills but aren't a wilderness survival guru (I'm certainly not!), a book like this can be a great way to get everyone learning new skills without taking a week-long survival trip in the woods.
Next Steps
Fun Friday is a fantastic way to reward kids for hard work and to break the homeschool routine. Kids learn more when they have fun, and it's also an excellent way for the family to bond and keep spirits high.
For a successful Fun Friday, choose an activity the whole family can enjoy and plan well in advance. Fun Friday activities are also educational but remember the prerogative is to have fun.
Resources
Learning from your own experience is important, but learning from others is also smart. These are the sources used in this article and our research to be more informed as homeschoolers.
16 cute new savoury recipes for kids. (2017, January 31). www.taste.com.au. https://www.taste.com.au/quick-easy/galleries/16-cute-new-savoury-recipes-kids/Twz6VXg6
B. (2022, December 21). 35 Homeschool Fun Friday Ideas. A Better Way to Homeschool. https://abetterwaytohomeschool.com/homeschool-fun-friday-ideas.html
Follows, S. (2023, January 11). Bushcraft For Kids, Teaching Children Basic Survival Skills. Have Fun Outdoors. https://www.havefunoutdoors.co.uk/bushcraft-for-kids/
Graney, M. (2020, May 18). 10 Drawing Ideas for Kids. The Spruce Crafts. https://www.thesprucecrafts.com/drawing-ideas-for-kids-4845043
Ideas, T. (2022, July 10). Simple Paper Mache Ideas for Kids. Hands-On Teaching Ideas. https://teachingideas.ca/2020/03/24/paper-mache/
Latreille, C. (2021, February 10). How to make a DIY obstacle course outside. Active for Life. https://activeforlife.com/diy-obstacle-course/
Lee, B., & Lee, B. (2023, February 20). 20 Painting Ideas Kids Can Have Fun With & Easily Pull Off. SplashLearn Blog – Educational Resources for Parents, Teachers & Kids. https://www.splashlearn.com/blog/painting-ideas-kids-can-have-fun-with-easily-pull-off/
M, M. (2022, February 9). 21 Fun Free Homeschool Field Trip Ideas – Homeschool Toolbox. Homeschool Toolbox. https://homeschooltoolbox.com/fun-free-homeschool-trip-ideas/
Schmitz, L. (2022, September 22). The Ultimate List of Ways to Make Homeschooling Fun! The Simple Homeschooler. https://www.thesimplehomeschooler.com/homeschool-fun/
Three Secrets for Having a Happy Homeschooler – Organized Home School. (2022, June 16). Organized Home School. https://organizedhomeschool.com/happier-home-3-ways-keep-homeschooled-teen-happy
Vance, A. (2021, October 4). How to Take a Nature Walk with Kids. Verywell Family. https://www.verywellfamily.com/how-to-take-a-nature-walk-with-kids-5197057
Wisner, W. (2022, June 8). Homeschool and Socialization: How to Keep Your Child Connected. Verywell Family. https://www.verywellfamily.com/keeping-your-homeschooled-child-connected-socially-5075790