There are situations where parents want their children to learn at home but need someone else to do the actual instruction. While homeschooling is usually associated with parental instruction, it can also be done by means of a hired teacher.
Hiring a homeschool teacher could cost $8-$50 or more per hour, depending on factors like the teacher's level of training, the local cost of living and minimum wage, and the number of hours of instruction per week. "Regular" teachers nationwide usually make an average of $45/hour at school.
So, families considering this option may wonder how much it costs. Let's dig into the details together, shall we?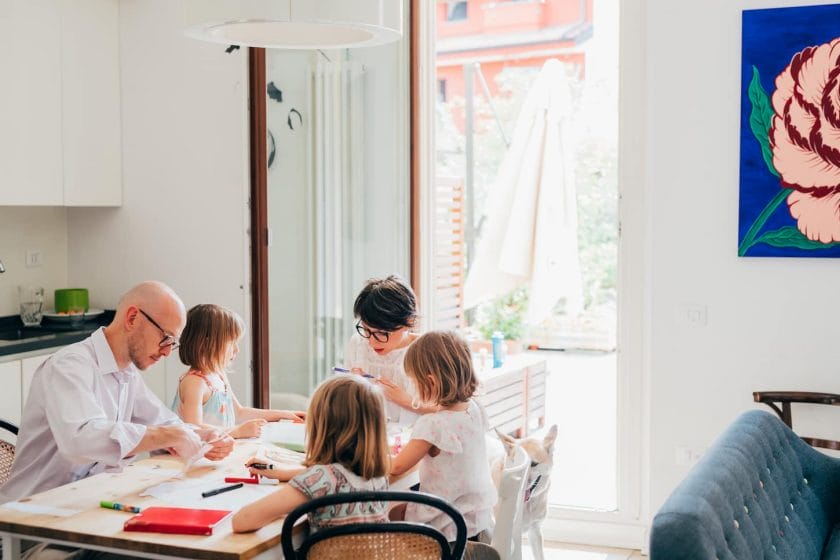 Why and How Should Families Hire a Teacher to Homeschool?
There are many reasons a homeschooling parent would choose to have an outside instructor educate their children. It can be a matter of necessity or preference. Here are some of the most common reasons to hire a homeschool teacher:
Parents' work schedules do not allow enough time to teach their children.
Wanting students to have the advantage of education by a trained professional.
Students are studying topics (physics, technical writing) the parent feels unqualified to teach.
Stress over having to choose curriculum, plan the school year and do all the instruction.
A child with special needs or learning differences needs expert one-on-one teaching.
Some of these concerns are best addressed by finding a teacher or tutor to help with one subject, while others require a teacher willing to oversee the whole homeschooling process.
Of course, there are alternative solutions to some of these issues – homeschool co-ops can supplement parental instruction.
If a parent decides the best option is to hire a homeschool teacher, the next challenge is finding a qualified candidate.
Websites such as Outschool, Upwork, Handshake, HeyTutor, Udemy, and Care.com are great starting places to find in-person or virtual candidates for personalized or small-class instruction. Another option is asking local homeschooling families in person or on social media to find local teachers and/or tutors.
After locating a potential homeschool teacher, it is important to research and ensure they will make a good instructor. Looking into the teacher's academic and personal background is important to guarantee that students stay safe and receive a quality education.
This is How Much It Costs to Hire a Homeschool Teacher
Hiring a homeschool teacher could cost $8-$50 or more per hour. The cost of hiring a homeschool teacher is determined by location, background, and the time the teacher spends with the student. Families can consider these factors when looking for a qualified and affordable teacher.
Some families specifically want to hire an experienced teacher, or at least someone with a degree in education, to homeschool their children.
The average salary of a public school teacher in the United States is $65,000 a year, which, assuming a 40-hour work week and 36-week school year, works out to $45 an hour (source).
However, this is only an average. Some states' yearly salaries for teachers are under $50,000 a year, while others pay upwards of $80,000.
It also varies based on the teacher's specialization and level of training (source). In addition, teachers will not necessarily charge the same rate for homeschooling as they would receive from a public school.
In some cases, rather than looking for a trained teacher with classroom experience, parents may pick an individual with a degree in a subject in which their children need instruction.
If the main reason for hiring a teacher is a lack of time to homeschool, the criteria for the teacher might be different.
In these cases, it is also important to investigate state homeschooling laws. Some states' requirements specify that students must be taught by either a parent or a certified teacher, while others are more lenient.
Research before hiring a teacher, as this can help ensure the students' instructor meets their state's requirements.
A homeschool teacher will probably have a set hourly rate, but some negotiation may be possible. The baseline for calculating rates would be the minimum wage of the state they teach in.
Depending on the state, the minimum wage may be as low as $7.25 an hour (the federal minimum wage) or as high as $16.50 an hour in the District of Columbia (source).
States in the southern and midwestern parts of the United States tend to have lower living costs and, thus, lower minimum wages and teacher salaries. Meanwhile, the northeast and the west coast are generally more expensive by a large percentage.
After determining the hourly rate, factors still influence the cost of hiring a teacher. For example, an experienced teacher who tutors and is booked (and fantastic) may be able to charge more than a new tutor who has an open schedule.
Homeschool teachers can offer both in-person and virtual instruction; in-person tends to be more expensive due to transportation costs and time.
Of course, the number of subjects taught and hours spent per week greatly influence the final cost as well. This involves not just the actual instruction time but also the time spent on lesson planning, grading, and other additional tasks.
A teacher hired to offer virtual help with one subject for one hour each week and a teacher asked to carry out all the planning and instruction for multiple students might have the same hourly rate. Still, the actual costs for their instruction would be drastically different.
The only way to find out a teacher's rate is to ask them. Rates can be all over the place. So instead, focus on finding a teacher who has the knowledge or skill set you want to use in your school. From there, you can ask them their rates and/or negotiate a rate for your situation. If you're going to negotiate, please negotiate nicely. Teachers are an awesome resource and deserve all the respect.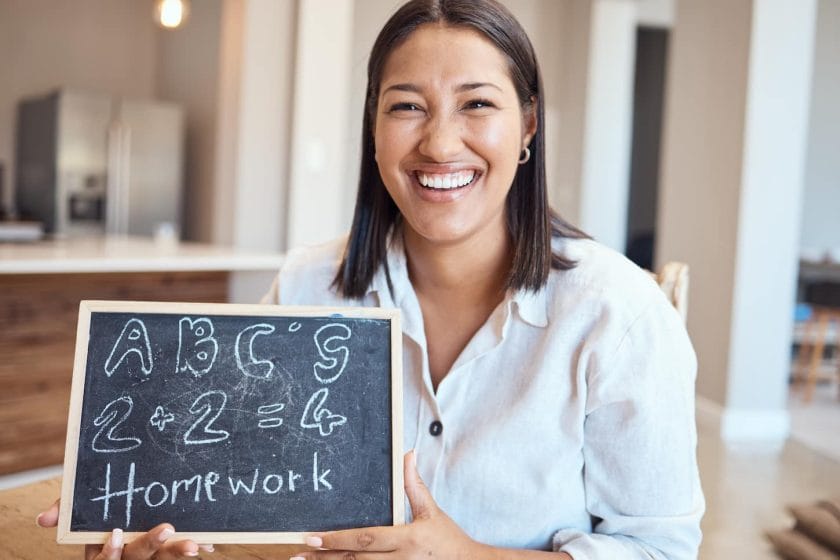 How Do I Find a Private Homeschool Teacher Near Me?
The best way to find a qualified private homeschool teacher is to ask local homeschooling families for recommendations or to ask traditionally schooled families for tutor recommendations. Online resources and research can also help you find a good private teacher in your location.
In addition to online resources, experienced local homeschool families can recommend good teachers. Another option is contacting public and private schools in the area to find out if any teachers would be interested in homeschooling on the side.
The websites mentioned above are also helpful tools for finding a teacher. Social media may be another great place to ask for recommendations. However, it may be difficult to find one living close by who can offer in-person instruction, especially for people who live in rural areas.
How would I hire a teacher to homeschool?
The process of hiring a homeschool teacher looks different depending on the amount of instruction they are asked to give. Part-time teaching arrangements are often informal, while full-time teaching positions may involve a written contract.
After looking into a teacher's background and determining they are a good option, arrangements must be made. Parents need to communicate with the teacher about pay, scheduling, and expectations for the job.
It is important to make sure everyone is on the same page before the employer-employee relationship begins.
Part-time teachers, such as those only hired to help with one subject, often offer their services on an informal basis, similar to private music teachers. However, full-time teachers often need more rigorous documentation and a formal agreement about hours and compensation (source).
When in doubt, asking the teacher about their process is best. In fact, even if you already have an idea of how it'll go, still ask the teacher. That way, everyone can have clear expectations and know how things will proceed.
Do Retired Teachers Teach Homeschool?
Retired teachers are offering homeschooling services on websites like Upwork or in person. Homeschool families may gravitate toward hiring them since they are experienced, well-trained instructors already experienced in state requirements and multiple teaching methods.
However, it is worth noting that "experience" and "training" often translate to higher costs for homeschool teaching. Parents must weigh the pros and cons and decide how much value they place on experience versus affordability.
What is the difference between a teacher and a tutor?
While the terms are sometimes used interchangeably, there is a difference between teachers and tutors. Teachers are primary instructors, expected to plan and teach lessons, while tutors help students with tasks like completing homework or editing papers.
Understanding the difference can help parents better determine whether their situation calls for a teacher or a tutor. Tutors' rates tend to be more affordable since their job requires less time and effort.
One affordable option is hiring a college student to tutor high schoolers or a high school student to tutor younger children.
Of course, when hiring students as tutors, it is good to make sure they are academically qualified. Asking for their SAT scores, current GPA, and references from teachers or professors can be a helpful part of the vetting process.
This kind of tutor is not affected by state homeschool laws requiring certified educators to homeschool students. These policies only apply to students' primary instructors, and having additional people help with aspects of their schooling does not violate them.
Another option for large families can be to "hire" older siblings as tutors for younger siblings. It benefits them mentally, teaches them responsibility, and builds their confidence. Work out a fair payment with these older siblings, whether it's money, in lieu of chores, or however else you can do it, so everyone feels it's a win-win scenario.
Again, play nicely! Older siblings deserve to be treated with respect for any help they give as a tutor to younger siblings.
Can Homeschool Teachers Use Teachers Pay Teachers?
Teachers Pay Teachers is a hub for educational resources created by educators. It is available to anyone in the field of education, whether traditional or homeschooling. Homeschool-friendly materials are specially marked in their catalog.
The Teachers Pay Teachers community includes both buyers and sellers. Sellers must be educators, as they specialize in educator-created content (source), but anyone can purchase materials from them or take advantage of their free resources. This includes homeschoolers, who comprise a significant portion of their community (source).
Key Takeaways and Next Steps
When looking for a homeschool teacher, it is important to determine whether to hire a tutor, part-time teacher, or full-time instructor. The next step is finding the right candidate, researching, and working out the details, such as scheduling and hourly rates.
The teacher's rate will partly determine the final cost of hiring the teacher. Other factors are at play, such as geographic location, the time they are being asked to invest, and whether the instruction is done in-person or remotely.
All this and more must be considered and adjusted to work out an option that satisfies everyone involved.
Need more help getting your curriculum planned? Here are some great resources that other readers have found helpful:
Resources
Learning from your own experience is important, but learning from others is also smart. These are the sources used in this article and our research to be more informed as homeschoolers.
Herrity, J. (2023). 25 states with the highest salaries for teachers. Indeed.com. https://www.indeed.com/career-advice/pay-salary/highest-pay-for-teachers-by-state.
Statista. (2021, August.) Estimated average salary of public school teachers in the United States in 2020-2021, by state. Statista.com https://www.statista.com/statistics/305608/us-salary-of-public-school-teachers-by-state/.
Minimum Wage. (2023). List of minimum wage rates by state 2023. Minimum-wage.org https://www.minimum-wage.org/wage-by-state
Editorial Team. (nd). Homeschool teacher: education, salary, and outlook. Resilient Educator. https://resilienteducator.com/teaching-careers/homeschool-teacher/
TPT. (2022, June). Do I need to be a teacher to use TPT? Teacherspayteachers.com https://help.teacherspayteachers.com/hc/en-us/articles/360042470152-Do-I-need-to-be-a-teacher-to-use-TPT-
TPT. (2022, June). Can I use TPT if I'm a homeschooler? Teacherspayteachers.com https://help.teacherspayteachers.com/hc/en-us/articles/360042469592-Can-I-use-TPT-if-I-m-a-homeschooler-
TPT. (2022, June). How do I sell on TPT? Teacherspayteachers.com https://help.teacherspayteachers.com/hc/en-us/articles/360042881711-How-do-I-sell-on-TPT-