Deciding to transition your child from public school to homeschooling can be a significant change for you and your child. It's essential to ensure that you follow the proper procedures to withdraw your child from their current school smoothly and hassle-free. One critical step is writing a school withdrawal letter informing the school of your decision and the date when your child will no longer attend.
A well-written withdrawal letter should include your child's full name, the school's name, the withdrawal date, and the reason for the withdrawal. Also, don't forget to mention specific requests or instructions, such as requesting transcripts or picking up personal belongings.
In this article, you'll learn more about the withdrawal letter's importance, tips for crafting an effective letter, and resources you can use as templates to guide you through the process. With these tools at your disposal, you'll be well-equipped to navigate this crucial transition from public school to homeschooling.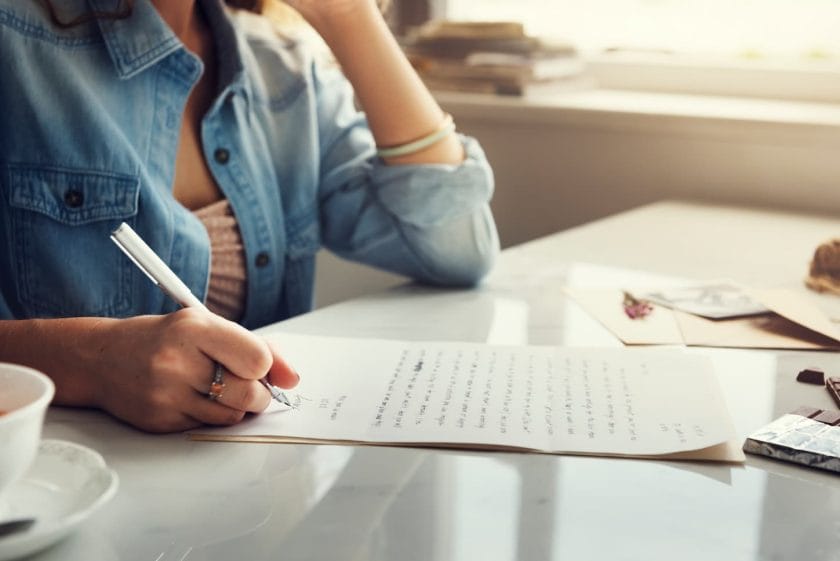 Withdrawal Letter Basics
When transitioning your child from public school to homeschooling, providing the school with a withdrawal letter is crucial and often legally required. This section will discuss the purpose of a withdrawal letter and the key components to include in your letter.
Purpose of a Withdrawal Letter
A withdrawal letter serves as a formal notification to the school district that your child will no longer attend public school but instead, be homeschooled. It helps prevent any misunderstandings or allegations of truancy. It also allows the school to update its records accordingly and can help make the transition smoother for your child.
Key Components of the Letter
When crafting your withdrawal letter, there are a few essential elements to include:
Child's Information: Include your child's full name, date of birth, and grade level.
Date of Withdrawal: Clearly state the effective date of withdrawal from public school, which is usually the last day your child attended (or will attend).
Reason for Withdrawal: Briefly mention that your child will be transitioning to homeschooling.
Request for Records: Politely request the school to provide you with a copy of your child's academic records and remove them from the school's enrollment list. This ensures you have all the documentation for your homeschooling journey.
Address the letter to the appropriate person, such as the school principal or superintendent. Send it via certified mail with the return receipt requested. This ensures proper delivery, and you have proof the letter was sent and received.
In some particular circumstances, you could potentially deliver it in person or via email, but then you don't have the receipt that the letter was sent (via certified mail). So, in general, it's best to send the letter via certified mail, which is different than priority or the usual first-class mail.
Want to homeschool temporarily? Make sure you read our guide: Can I Homeschool My Child Temporarily?
Legal Requirements and Notification
When withdrawing your child to homeschool, you need to know what applicable federal, state, and district laws (or rules) apply to your circumstances. You'll need to follow them to the letter.
State Laws and Regulations
When withdrawing your child from public school to homeschool, it's crucial to understand and adhere to your state's specific laws and regulations. Each state has different requirements regarding homeschooling, including testing, mandatory subjects, and the age at which children must attend school.
For detailed information about your state's homeschool law, visit the Homeschool Legal Defense Association site here: HSLDA's website, and select your state or territory.
For example, in some states, parents or guardians must notify the public school in writing of withdrawal if their child is 5-7 years old. Ensuring you meet your state's specific requirements will help avoid legal issues or unintended consequences.
Addressing Truancy Concerns
One major concern when transitioning from public school to homeschooling is addressing truancy issues, as children are required to attend some form of schooling in many states, usually from age 6 to 18.
Failure to follow proper legal channels when transitioning to homeschooling might lead to truancy concerns.
In some states, the parents are financially, legally, or otherwise liable for their children's school attendance.
Sending a withdrawal notice to your child's school is important. This will inform the school of your intention to homeschool and ensure you comply with the law. Keep a copy of the withdrawal letter and any subsequent correspondence for your records, as they could serve as evidence of your legal compliance should there be any truancy concerns in the future.
By closely following your state's laws and regulations, providing proper notification, and being diligent about record-keeping, you can avoid truancy issues and ensure a smooth transition from public school to homeschooling for your child.
Record Keeping and Transferring
When you withdraw your child from public school to homeschool, some key aspects must be considered to maintain a smooth transition.
This section will discuss the importance of maintaining educational records and the transfer process to homeschooling.
Maintaining Educational Records
One of the essential tasks while homeschooling is keeping accurate and organized records of your child's educational progress. This will make the transfer process seamless should you return to public school or enroll in a different educational institution.
To maintain proper records, consider the following:
Keep a portfolio of your child's work, including tests, quizzes, essays, and artwork.
Document your homeschool curriculum, learning objectives, and resources.
Track your child's attendance, extracurricular activities, and field trips.
Maintain a record of any standardized testing scores or evaluations.
Organizing these records in a binder or digital format will make it easier for you to reference or share them when needed.
We use ClickUp to keep track of all of our homeschool stuff, but that's because I already use ClickUp. A simple Google Doc or spreadsheet can also work. Snap pictures of their work and upload them to a folder if digital is your thing (like it is for us).
Transfer Process to Homeschool
When transitioning from public school to homeschooling, following the appropriate steps for a smooth transfer process is crucial.
This generally includes:
Withdrawing your child from their current public school by submitting a withdrawal letter or form.
Contact the local school district to notify them of your intention to homeschool and to ensure you comply with local laws and regulations.
Preparing a homeschool curriculum that meets the necessary requirements for your child's grade and subject level.
Submitting required documentation, such as an affidavit or notice of intent, depending on your state's homeschooling laws.
Following these steps and diligently maintaining your child's educational records, you will be well-prepared to navigate the transfer process from public school to homeschooling.
Resources and Support for the Withdrawal Process
Embarking on the homeschooling journey requires resources and support to help you navigate the withdrawal process from public school.
This section discusses valuable resources you can access to ensure a smooth transition.
Homeschooling Community and Groups
Connecting with the homeschooling community can provide guidance and encouragement during withdrawal. Local homeschooling groups offer new homeschoolers a wealth of experience and knowledge, helping them understand local regulations and resources.
Look for homeschooling cooperatives, meet-up groups, or social media groups to join and connect with like-minded families who have been through similar experiences.
Additionally, state homeschooling organizations often provide state-specific information and resources. Don't hesitate to reach out to these organizations for guidance and support.
Legal Assistance
Understanding and following homeschooling laws and regulations in your state is essential, so seeking legal assistance can be helpful during withdrawal.
One organization to consider is the Home School Legal Defense Association (HSLDA), which provides aid and counsel to homeschooling families across the United States and worldwide.
Becoming a member of HSLDA can grant you access to legal advice, withdrawal letter templates, and other support throughout your homeschooling journey. Joining the HSLDA is by no means required; we didn't join, but some of our other homeschool friends have joined.
As you prepare your withdrawal letter and any required documentation, it is generally recommended to send them via certified mail and request a return receipt. Keeping copies of all withdrawal letters, correspondence, and paperwork will ensure you have a record of your homeschooling transition.
By utilizing these resources and seeking the support of the homeschooling community, you'll be better equipped to navigate withdrawing your child from public school and transitioning to homeschooling.
Example Withdrawal Letter
When crafting your withdrawal letter, include essential details such as your child's full name, the school's name, the withdrawal date, and the reason for withdrawal.
Here's a sample letter that you can use as a template. Anything in square brackets (like these [ ] here) should be personalized.
[Your Name]
[Your Address]
[City, State, Zip]

[Date]

[Principal's Name]
[School Name]
[School Address]
[City, State, Zip]

Dear [Principal's Name],

I am writing to inform you that as of [Date], our child, [Child's Full Name], will be withdrawing from attendance at [School Name]. We have decided to homeschool our child, which we believe will provide the best environment and educational opportunities for their unique needs and interests. 

[If you feel more details are needed to explain your reasoning, they could go here. Additional details may not be required.]

Please update your records to reflect this change and provide us with any necessary documents or information regarding the district's specific withdrawal process [if it's not already available on the district's website]. 

Please also arrange for a transfer of our child's transcripts, personal items, and any other relevant academic records to our care [or the name whomever will manage your homeschooling records].

We appreciate the support and efforts of the school staff during our child's time at [School Name]. 

If you have questions or concerns, please feel free to contact us at [Your Phone Number] or [Your Email Address].

Sincerely,

[Your Name]

Feel free to copy and paste this template into your word processor of choice, personalize it, and use it. Make sure it meets all your state and school district's requirements.
Keep a friendly tone throughout the letter, and be clear about the purpose of the letter. Proofread your letter for grammatical or spelling errors before sending it.
Delivering the letter via certified mail can help ensure the appropriate school officials receive it while giving you proof they received it.
Key Takeaways
Deciding to homeschool is a big step, and withdrawing your child from public school isn't easy. This is especially true if you're withdrawing them mid-semester or mid-year. However, it's still doable.
Look up your state's requirements to withdraw from public school to homeschool.
See what requirements your district may have. They may require a notarized copy of a letter, like our example withdrawal letter above.
Submit the required documents, and get copies of the documents you'll need going forward. Notarize them if required.
Homeschool – and have fun!
Keep in mind, too, that if you decide to partner with any of the various programs, you may have a different version of the withdrawal letter provided to you for use.
For example, our partner program provided us with a very simple, 2-paragraph long form letter that I had to fill out for each of our children to submit to the district. I had to submit that form, and it was crazy easy to do. I think I even emailed it to the principal, is all (it's been 3 years, so cut me some slack!).
Then, ensure you (or your partner program) get the appropriate documents. Our partner program handled that for us; it made it awesome, as the school district sent our children's school records to the partner program's school district. They handled it directly, and it was super easy for me.
Finally, make sure you get ready to keep your own documents so that your child's got ample documentation from homeschooling if or when you decide to give public, private, charter, or higher-level (high school or university-level) schooling a try in the future.
Best of luck, my homeschooling friends!
Want to know about the Cost of Homeschooling vs Public School Compared? We've got this year's figures for you at that link!
Resources
Learning from your own experience is important, but learning from others is also smart. These are the sources used in this article and our research to be more informed as homeschoolers.
CT Homeschool Network. (2020, September 11). Letter of Withdrawal – CHN. CHN. https://cthomeschoolnetwork.org/letter-of-withdrawal
Homeschool Laws By State. (n.d.). HSLDA. https://hslda.org/legal/
How to Withdraw Your Child from School in Maryland. (2020, August 8). HSLDA. https://hslda.org/post/how-to-withdraw-your-child-from-school-in-maryland
Jennings. (2021, March 12). Withdraw Your Child from Public School in Texas – THSC. Texas Home School Coalition. https://thsc.org/sending-a-withdrawal-email/
Omoniyi, S. (2023, March 17). How To Write A School Withdrawal Letter (Templates Included). Midwest Parent Educators (MPE). https://midwesthomeschoolers.org/school-withdrawal-letter-tips-template/
Withdraw from Public/Private School – Homeschool Pennsylvania. (n.d.). https://homeschoolpennsylvania.org/index.php/knowledgebase/transferring-from-public-school-to-homeschooling/